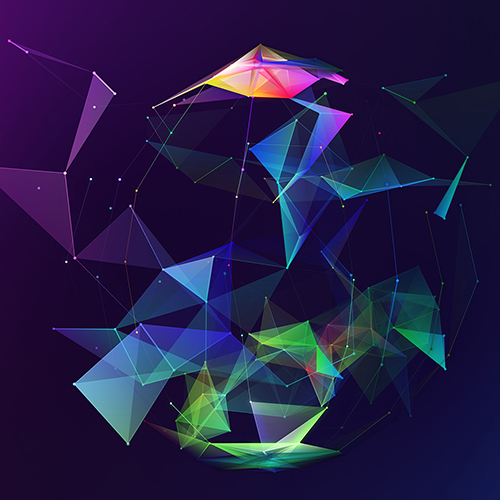 3D Product Rendering
Breathe life into your products with 3D visual rendering
At Thirdegree, our 3D product rendering service can help you to create realistic visual representations of your products to boost online sales and marketing.
3D product rendering is a cheaper contemporary alternative to product photography. 3D rendering technology allows you to enjoy maximum flexibility when you create photorealistic and non-photorealistic images that put your products in the best light.
What is 3D product rendering?
3D product rendering is the use of computer rendering to create CGI assets that can be used in place of traditional photography and artwork. 3D rendering can help you to create brand visuals that are creative, vivid, and eye-catching.
3D images are created in 3D modelling software and edited to enhance their visual appeal and dynamism. When you create visual assets using 3D rendering, you can add lighting effects and textures to highlight the best features of your products.
3D product rendering is the latest technology to revolutionise digital branding and marketing. We can help you to promote your products online and let customers explore your products from a whole new perspective.
What is 3D product rendering for?
3D product rendering is useful if visual assets and product marketing play an important role in your brand.
Most often, 3D product rendering is used by e-commerce stores that want to display products online. 3D renders allow your customers to explore your products from all angles and preview new products before they've even been produced.
3D product renders are:
Consistent and visually appealing
High-resolution
Interactive, allowing users to rotate them to explore products from all angles
Easy to create and manage
More cost-effective than traditional photography
Flexible and easy to customise
Whether you're creating digital assets to showcase your products online or producing mockups of new designs, our 3D product rendering services can help.
Our 3D rendering process
Our 3D product rendering process is simple. You don't have to send us any physical products, just upload your artwork to our online dashboard and we'll do the rest.
Our online portal collects all of your 3D rendering assets into a single space, allowing you to browse past works and upload new orders as and when you need to.
It's fast, it's easy, and it's affordable no matter whether your brand is just getting started or already established. When you opt for 3D product renders, you can save yourself money and time without compromising on the quality of your visual assets.
Visual assets for online and offline branding
Our 3D renders aren't just for online use. We create visual assets that can be used in both digital and print branding. Whether you want to populate an online catalogue with images of your products or create dynamic visuals for print leaflets and posters, 3D rendering is an effective solution.
3D rendering can help you to showcase your products in their best light to clients, business partners, investors, and customers online and offline. There's no limit to the applications of 3D product rendering, and any time that you might traditionally have considered hiring a photographer you can simply upload your images to our dashboard instead.
How 3D rendering supports your brand
3D rendering is a relatively new technology and it's one that many people don't fully understand the power of. With 3D rendering, you can create stunning visuals that showcase your brand and tell a story at the same time.
Showcase your product's best features
Show off the best features of your products by creating 3D renders that can be explored and rotated freely. 3D renders can create lifelike models that allow your products to be seen from all angles and give your brand the chance to highlight each product's strengths and USPs.
Create beautiful designs
3D rendering can be used during the design process to visualise what a product will look like before its design is final. Experiment with different styles to find the perfect finish for your new products and create product designs that truly embody your brand's values.
Enhance marketing with visual assets
Our 3D-rendered images are perfect for use in presentations, posters, signage, adverts, and catalogues. Add interest and intrigue to simple marketing materials to pull in your audience and boost your reach.
Improve your sales
3D product rendering can improve your sales and your bottom line. Attract new customers with aesthetically-attractive, interesting 3D product models that reflect your brand's transparency, craftsmanship, and credibility.
Why choose Thirdegree?
At Thirdegree, we have a proven track record of creating eye-catching, attractive visual assets for our clients. As part of imsglobal we are globally aligned & locally focused. Giving us the industry leading support in FMCG and packaging solutions, so you know your project will be right.
All you have to do is upload your files online and we can create 3D product renders that bring your products to life. We work closely with our clients to create unique images that perfectly suit their needs and purposes.
We're dedicated to building long-term relationships with all of our clients by offering the best value, quality and prices. Get bulk discounts when you place large orders with us, making it easier to create a consistent product catalogue online.
As well as creating 3D product renders for still images, we can also create social media videos to help you to increase your reach and get your products noticed by potential customers near and far.
Get in touch
Are you looking for professional digital artists to create 3D renders of your products and help you to showcase your products both online and offline? At Thirdegree, we can create lifelike, photorealistic 3D renders that your customers and business partners can view and explore from all angles.
Get in touch with us today at [insert number] to find out more about our 3D rendering service and how it could help you to build your brand by creating stunning visual assets for online and offline use.