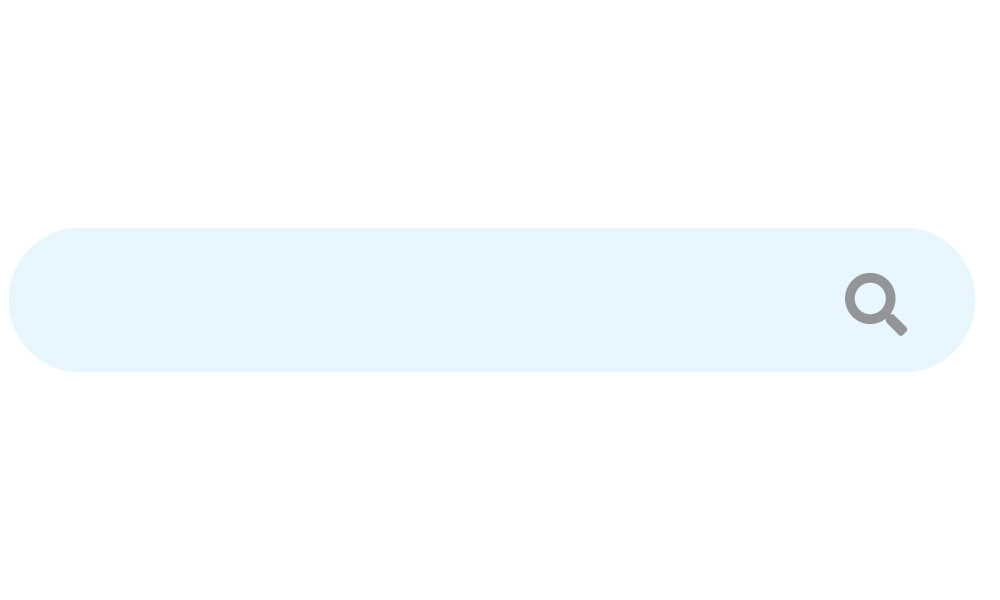 It's a long climb for some
What's the one thing that every business wants, but so few can achieve? Easy – that coveted first page search engine ranking.
Given the amount of spam emails doing the rounds every day from agencies guaranteeing your brand / business / product website a place on the first page of Google, you'd be forgiven for thinking that your business is doomed if it ain't romping up the search rankings.
Naturally it's not that straightforward. At Thirdegree we think that, sometimes, there's too much importance placed on the need to be top of the rankings right now. Search engine optimisation should be a goal, but there are millions of websites in the world vying for the top spot. That naturally means there are going to be millions of disappointed website owners not on page 1.
Doing some keyword research for your audience is a great place to start, if your budget will allow. Figuring out what your potential customers are searching for online will help you fine tune your search engine optimisation and content strategies accordingly. And that can see even a page 5 ranked site clambering, Lazarus-like, up the rankings.
If you plan to do this here's a hint: approach each page of your website as a separate mini SEO project and research your keywords on a page-by-page basis. That way you will give your site multiple opportunities to show up in searches. If you focus your whole site around just a few keywords, in a competitive market it can still be very hard to be found.
At Thirdegree we can help you with keyword research and devise a search engine optimisation strategy with you. But even without this there are ways of climbing up the rankings if you're smart and committed to doing so.
Passion will be rewarded
At Thirdegree, we work with a huge variety of clients from sectors as diverse as cosmetic dentistry and insurance brokers, to surf lifesavers and quarry owners. The one thing that unites them (and one thing we really love) is the passion they share for their chosen trade. That's something you can't fake, but if you can distil its essence in your online brand communications then it's a terrific sales tool.
The good news is that search engines reward you for content that is good quality and is relevant to your product and the user. The perfect modern website should strive to replicate and present those dynamic, intriguing and useful elements of your business or trade to the end user. As well as red-hot copy outlining your expertise, products or services, your website could also include stacks of interesting articles, videos, testimonials, downloads such as e-books or white papers, and other useful information for anyone who is interested in your company or product.
Combine this with regular information updates on your site (we're talking blogs here) and you have a healthy recipe for gaining search engine traction. However, you've got to make sure your website is set up to make it as easy as possible for you to update. If it's too hard, you won't do it. And while we don't advocate interrupting a trip to the beach to update your business blog, if you absolutely need to get it done and you can do it from the beach, that's a pretty sweet deal.
The bottom line is this: if you're passionate about what you do, it makes creating relevant content a breeze! If you can't find time to do it yourself, some time spent briefing a copywriter to do it for you is time very well spent. You can read more about how to go about achieving a great online presence here.
Permalinks – your SEO best buddies
If you're not clear on the how important permalinks are in supporting your search engine optimisation ambitions, you're not alone. But it's pretty simple stuff. A permalink is the URL address of a webpage or post. For instance www.thirddegree.agency/search-engine-optimisation is the permalink for this page. It specifies the place where this information can be found on the internet.
It's critical to be aware of what your web developer or SEO people are doing with them, as they hold a great deal of value in assisting your page ranking. If you're page is about search engine optimisation, but your permalink isn't including those key words in it, you're missing a trick.
Metadata
Another term you'd have been unlikely to have ever come across until recent times, metadata is essentially "the data about data". Fun times, we know…
But metadata is important because it provides information about all aspects of the data, such as how and when it was created; its purpose, who the author was; and where the computer network it was created on was located. And why does that matter, we hear you ask? Because that's the information about your business and product that will show up in search engines.
Have a look below. This is the metadata for the very page you're reading now (could we be any more meta?). The goal is to give the searcher a succinct overview of what they will find on the page. It will help draw them into your site and, hopefully, keep them there. Most good content management systems make it a cinch to add metadata information to every page of your site. We highly recommend doing so.
We do hope this information has been of use to you. But if anything is unclear or you'd like some further guidance, do contact us today. We specialise in removing the SEO fear factor for our clients and helping them climb the rankings. We're confident we can do the same for you.