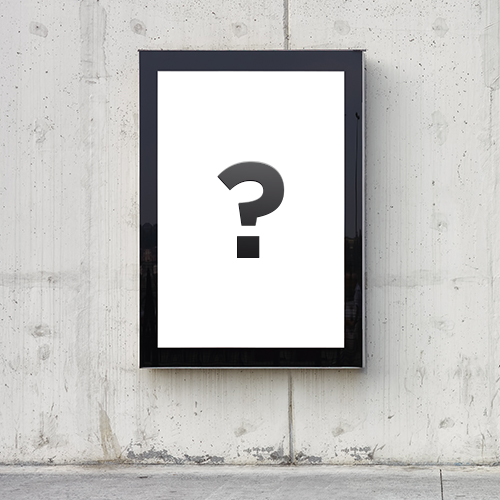 Preventative brand maintenance can avoid a breakdown
Brands are not static. They grow, evolve and adapt, sometimes organically, sometimes by design. If you let your brand get stuck in a rut, and don't let it evolve to match your audience expectations, you could find yourself being superseded, overtaken and forgotten. And having that befall your brand would be a crying shame. If you can keep your brand agile and nimble, so much the better. That way you can proactively position yourself in line with market trends and remain relevant to your target audience. This is where brand maintenance becomes essential – one it's of the subjects closest to our hearts at Thirdegree.
Who do you think you are?
Establishing your brand identity is vital. Rather than repeating ourselves, we encourage you to read more about this in our brand development section.
Back with us? Excellent! So… developing your brand and corporate identity can be a challenging process. But the job's not over once that's done –particularly if you operate in a swiftly-moving market. Trouble is, it's very easy to overlook brand maintenance if you work in a small business with limited resources. You may have developed your brand 5 years ago and have been delighted with it then, but by now it may have fallen into disrepair. You may have even worked with a branding agency that helped you with initial development work, then vanished without trace, never bothering to check in with you to see if your brand is still relevant.
Luckily, at Thirdegree we're cut from a different cloth. If you've not been shown sufficient love by your previous branding agencies, or if you've simply not had time yourself to look at your brand identity with analytical eyes, we can offer guidance and assistance in the following ways:
We can audit your brand and all your communications to make sure they are still relevant. We even offer a free brand audit service (T&C apply), so do get in touch to see if your business qualifies.
Work with you on a SWOT analysis of your brand to identify whether your ambitions or audience have shifted focus (more about that here).
Help you update or evolve your corporate identity through development of vision, mission and value proposition statements.
Help you evolve your branding to ensure you remain relevant to your target audience.
Do please contact us with any questions you may have. We insist… doing so could help make sure your brand can avoid 'doing a Kodak' and going the way of the dodo.